Safety Anti-Theft Pocket Pack Personal Travel Bag
Tired of worrying about your personal valuables being lost or stolen on your trips?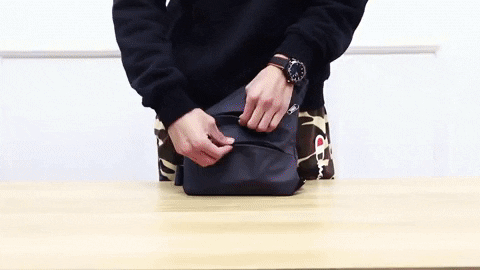 Carry Multiple Items
Have all your important items by your side ready to go with this travel bag! 4 organized pockets to never lose your phone, cash, documents, weapon, keys, or anything again. Take ease in knowing your personal belongings can be accessed quickly in secure multiple zipped pockets.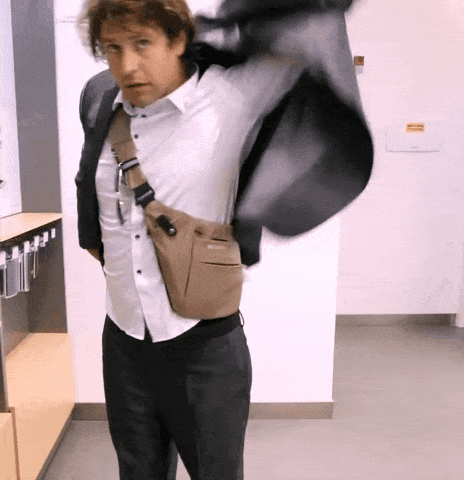 Wearable Security
Easily protect your essential items from thieves, no more accidently setting your phone or wallet down and walking off.  Keep everything in this pack instead of your pockets! With a slim design, Pocket Pack can be worn under your jacket for even more security. 
Comfortable & Adjustable
Goodbye to heavy bags that weigh on your shoulder and back. Weighing less than half a pound, this bag sits comfortably on your right shoulder. Quickly adjust the buckle on the smooth semi padded strap to secure the perfect snug fit. Walk, sit, stand, or run, this bag will not slip around.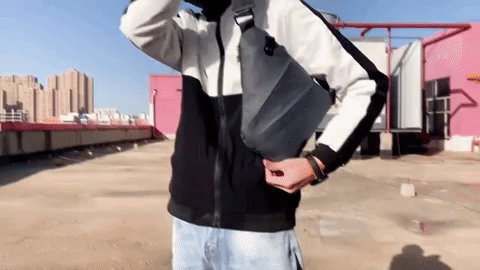 Lightweight Ergonomic Design
The perfect bag for all your Summer trips! Lightweight giving you less fatigue on those hots days. No more bulky overfilled bags, only carry your day to day essential items with a little extra room. Defend those around you or yourself, fits a small handgun in the biggest pocket.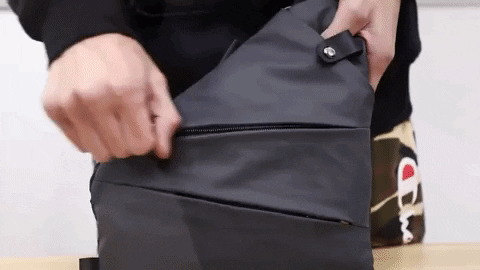 Quality Water Resistant Material
Pocket Pack is made of a durable material similar to a thick rain jacket fabric. Resembling a feel and look of a mixture of leather and fabric. This high quality nylon and polyester bag is tear, water, and UV resistant, double stitched seams with reinforced zippers to keep your valuables safe in all conditions!
SPECIFICATION
One Size Fits All (Men & Women)
Overall Size: 19 X 23 X 29 cm (7.5 X 9 X 11.4 in)
Phone Pocket Size: 12 – 18 cm (4.8 – 6.7 in)
Strap Adjustment: 80 – 110 cm (31 – 44 in)
Weight: 0.23 kg (0.5 lbs)
Fits an iPad Mini or 8″ Tablet 
PACKAGE INCLUDES
1 x Safety Anti-Theft Pocket Pack Personal Travel Bag