A delicious meal cannot be made without the final seasoning.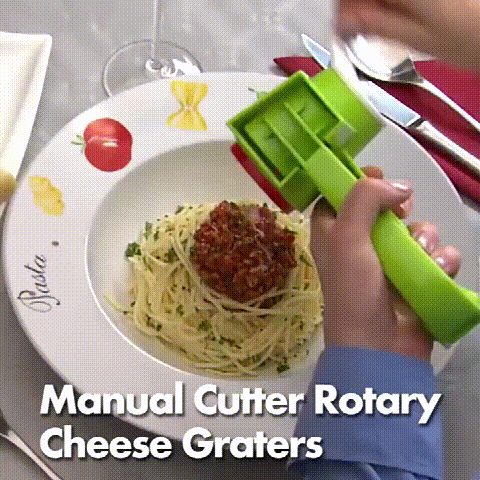 A tool that is indispensable for delicious food
Suitable for cheese, chocolate, nuts, happy fruit, almond, dried coconut, etc. You can make some spices, bread dandruff and butter for baking;
Grinding very delicate
Main Features
【FINE DESIGN】Safe and durable, it won't bend or crack easily. Fine stainless steel drum for grating hard cheeses, chocolate, nuts, and more.
【SAVE TIME】Easy operation, you just need to open the cover lid, insert the ingredient in the drum, close the lid and start rotating the crank handle. 
【COMFORTABLE GRIP】The sturdy plastic housing with ergonomic grip stores compactly in a cupboard or drawer.
【EASY CLEAN UP】Easy to clean and the rotary cheese grater is also friendly to the dishwasher.
Specifications
Product Weight:145g
Package Contents:Manual Cutter Rotary Cheese Graters × 1
Size